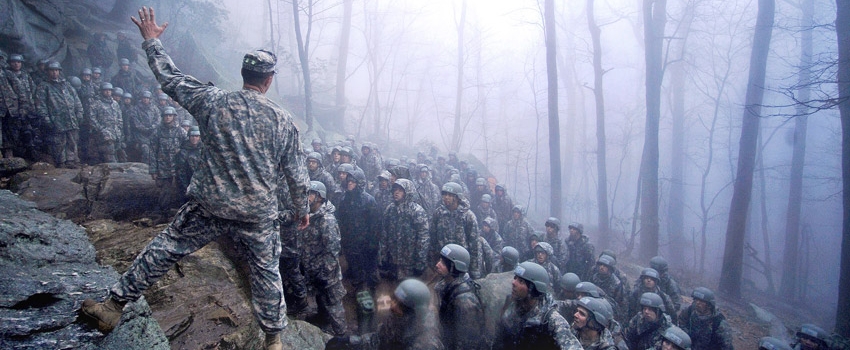 In my last blog post, we looked at the delay of our warriors reporting symptoms consistent with "adrenaline poisoning." In many of the study subjects, there existed a 3-6 month delay in leaving the combat box, before symptoms for combat stress fully manifested and began to affect the warrior's behavior.
Today, I bring some additional insight that would suggest injury received in combat may actually serve as a risk factor for developing the signs and symptoms of PTSD. In it's complete abstract form, taken from the American Journal of Psychiatry, scientists compare warriors wounded vs those not wounded from identical combat situations in an effort to observe those more likely to develop post combat disorders.
See the abstract below:
Increased PTSD Risk With Combat-Related Injury: A Matched Comparison Study of Injured and Uninjured Soldiers Experiencing the Same Combat Events
Danny Koren, Ph.D., Doron Norman, M.D., Ayala Cohen, Ph.D., Jason Berman, M.A., and Ehud M. Klein, M.D.
OBJECTIVE: The aim of the present study was to isolate the unique contribution of physical injury to the subsequent development of posttraumatic stress disorder (PTSD).
METHOD: Participants were 60 injured soldiers and a comparison group of 40 soldiers (matched by rank, military role, and length of service) who took part in the same combat situations but were not injured. Current and lifetime diagnoses were determined by using the Structured Clinical Interview for DSM-IV. In addition, an extensive battery of self-report questionnaires was given to assess severity of PTSD, anxiety, depression, and dissociative symptoms. The average time that elapsed between the injury and the interview was 15.5 months (SD=7.3).
RESULTS: Ten (16.7%) of the 60 injured survivors but only one (2.5%) of the 40 comparison soldiers met diagnostic criteria for PTSD at the time of the interview (odds ratio=8.6, 95% confidence interval=1.1–394.3). Moreover, wounded participants had significantly higher scores than their noninjured counterparts on all clinical measures. Finally, the presence of PTSD was not related to severity of injury or severity of the trauma.
CONCLUSIONS: The findings clearly indicate that bodily injury is a major risk factor—rather than a protective one—for PTSD. While supporting the notion that bodily injury contributes to the appraisal of the traumatic event as more dangerous, the data also suggest that this heightened level of perceived threat is not a simple, straightforward function of the severity of injury or of the traumatic event.
Take Away
Remember that exposure to IED, concussion, or other head trauma can be considered injury. As we all know too well if the triage teams don't see an injury, the pace of combat will continue on, leaving those warriors with "invisible wounds" vulnerable to developing the "flash" of this post-combat demon. Based on the data that continues to come forward, it's not a matter of "if" you'll develop PTSD, but more likely "when."
Warrior, out!