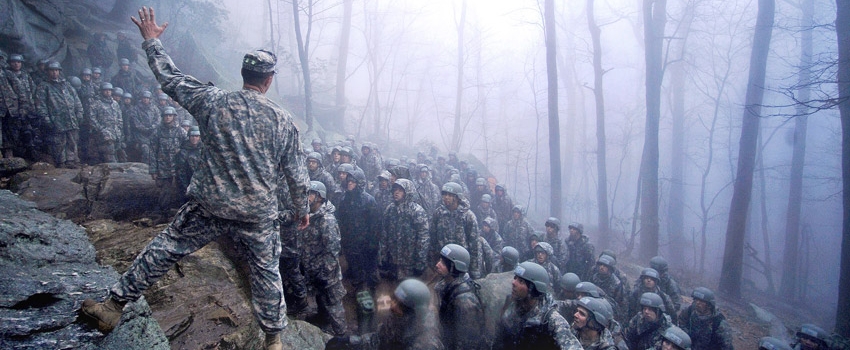 Thanks for checking out my blog!
On November 11, 2009, I will launch www.warriorlifecoach.com, a site designed to serve as a new rally point for those seeking self-improvement.
Please return here to discuss all things that relate to personal improvement techniques; for both military and civilian readers. From time to time we'll delve into subjects ranging from strategy, operational art, and tactics to neurotransmitters, subconscious restructuring, and brain rehabilitation. On the surface, this may appear to be a little confusing. To that I say, "Hang in there...it's about to get good!"
If you're looking for a new way to improve your personal performance, then I am sure you will find some helpful resources here. To allow an even deeper read, I will give you some additional context in a book I will soon publish. I've been asked why I started this blog by some close friends. I think this is one of the reasons:
Excerpt from my soon to be published book, Warrior Life Coaching: 100,000 years in the making,
"When I think back over my life, I have been blessed to know many talented people. The most influential of these mentors were my youth athletic coaches, the senior warriors that "took me under their wing" during my matriculation into the United States Army, and the thought leaders within the medical community I worked for as a civilian. Here I learned that the patient is what it is all about; not the money, not the ego, but the person you are trying to help.
As an athlete, I learned that to win, you must prepare; mentally, physically, and emotionally. The system of planning, preparation, and execution that is found throughout the military became my automatic pilot for undertaking any project; both in and out of uniform. The advanced science and understanding I gained in disease-state management , particularly those that focused on the brain, has added to the foundation of my modis operandi.
It was the realization that the 3 major disciplines of my life: military, athletics, and neuroscience had made me into the contributor I am today. Having received so many gifts along the way, I felt compelled to put these ideas down and to use them to help others achieve their goals. As the old saying goes, "when the world gives you lemons, make lemonade." Here is my version of life's lemonade.
Drink up!"
So what is self-improvement and who is it for?
The continuum of self-improvement I service could be any of the following descriptions:
You may currently be a high performing individual that is looking to take your life/profession to the next level. We can work together to make this happen!
You may feel overwhelmed with all the challenges you face. We can develop a plan to provide clarity in your actions!
You may be stuck in a situation where you've lost direction and purpose. Together, we can re-orient your focus and get you moving forward again!
You may be exhibiting behaviors that are affecting your health, family, or relationships. There is a proven method we can use to change your destructive patterns.
You may be diagnosed with depression, PTSD, or other mood disorder. Together we can integrate an additional process that is proven to work for you!
Look for me on twitter so you can stay up to date on all the latest action here in the Warrior Nation!
All the best,
Beau